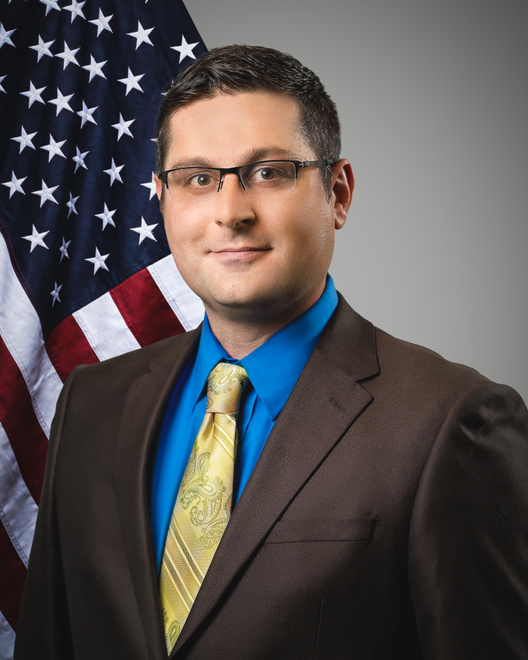 Commissioner
Tony Gehrig
Commissioner Tony Gehrig was re-elected to the Fargo City Commission in June of 2018.
Department Liaison: Enterprise/Utilities, Fire, Information Services, Library and Buildings and Grounds.
Committee Liaison: Diversion Authority (alternative), Liquor Control and Metro COG and Utility Committee.
Board Liaison: Fargo Youth Initiative, Library Board and Red River Basin Board.
Term Expires: June 2022
Tony grew up in Fargo, attending the Fargo Catholic Schools Network and later NDSU. He received his degree in history education in 2007. He lives in north Fargo and has a son named Jackson, who is his dad's "biggest supporter."
Tony has been with the North Dakota Air National Guard in Fargo since 2002, joining while still in high school. In 2013, after 11 years enlisted, he was commissioned as an officer and currently serves as a pilot for the 119th Wing.
Tony enjoys spending free time with his family, riding his motorcycle, spending time at the family lake cabin and watching football.
You can reach Commissioner Tony Gehrig by email or by phone at 701.893.8185.
Download Commissioner Tony Gehrig's High Resolution Image
How I Voted
"I believe in transparency in government and explaining the reasoning behind how I vote on issues presented to the City Commission. View the videos or read the documents below to find out more about my votes at recent meetings."
- Commissioner Tony Gehrig
View Commissioner Tony Gehrig's How I Voted Statements
Commissioner's Statements
View Commissioner Tony Gehrig's Statements