Children's Department
The Children's Services Department offers a variety of materials and programming for children and their families.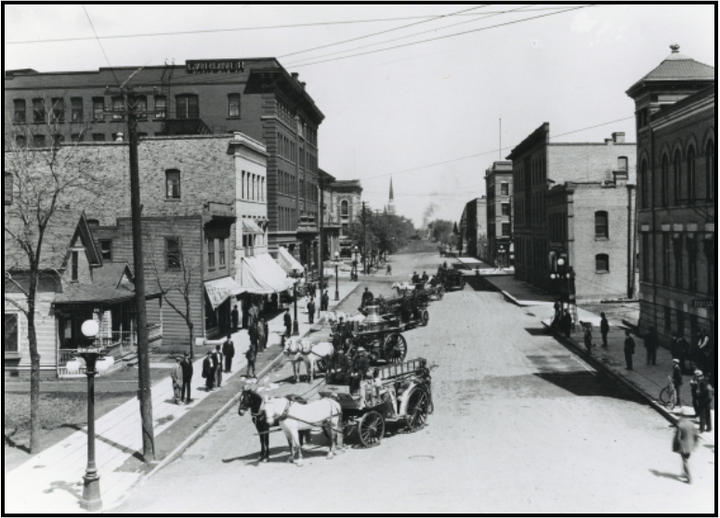 Fargo History Hunt
The Fargo History Hunt is back with all different buildings! Take a peek into Fargo's past. From June 3 to August 10, pick up a map at any Fargo Public Library location and follow the trail to 12 of downtown Fargo's historic buildings. Use the clues provided to find answers to questions about each building, along with a jigsaw puzzle piece. Complete the questions and the puzzle and return to the library. Show a librarian your puzzle to be entered into a grand prize drawing. The puzzle is yours to keep! The Fargo History Hunt is once again made possible through a donation from the Friends of the Fargo Public Library. All ages are invited to participate. One puzzle/entry per person. Please note that some buildings are businesses with irregular hours.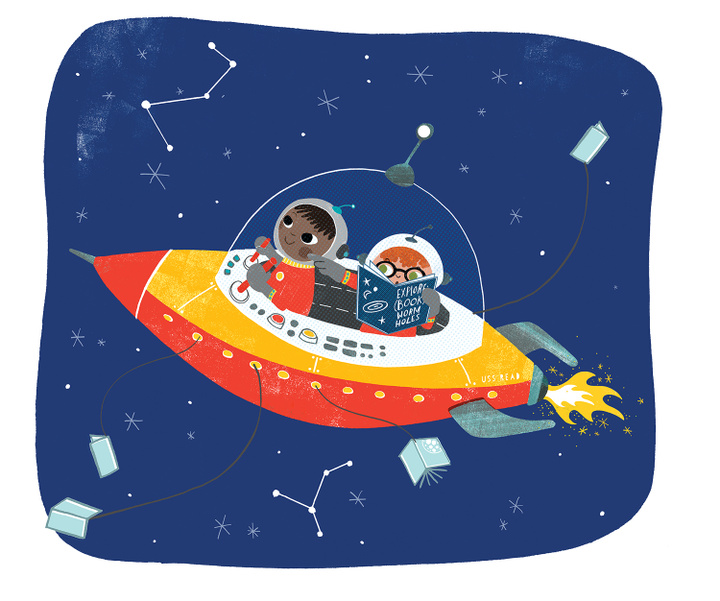 A Universe of Stories: 2019 Summer Reading Program
We're going to be making our way through the solar system this year during the 2019 Summer Reading Program at the Fargo Public Library! Throughout the journey, kids can earn prizes and a free book, and take part in some of the many fun events and activities we have planned from June 3 through August 10.
Pick up a Reading Log (Readers) or Activity Log (Pre-Readers) at any one of our library locations, or online, beginning June 3. Keep track of the time spent reading or activities completed and return to the library to collect your prize. Join us each week as we explore outer space at the library and read our way through the summer!
June 15 - 22: The Moon and Me
Full Moon Craft Fest
Celebrate the Strawberry Moon at an all-ages arts and crafts party at the Main Library on Monday, June 17 at 6 p.m. Adults and teens can make moon-phase T-shirts or marbled moon pendants, while kids and families can get messy with moon-phase potato prints and other moon-themed crafts. No pre-registration is required, but adults and teens wanting to make a moon-phase T-shirt must bring their own black or dark-colored shirt.
Howl at the Moon!
Creatures and kids of the night, it's time to get rowdy! The moon is full, and we're ready to howl, hoot and shake things up! Groove, move, and sing along to the tunes and stories of animals that love the moon. This event is open to families with children ages 3 to 7. No pre-registration is required.
Monday, June 17 at 10 a.m. – Carlson Library
Tuesday, June 18 at 2 p.m. – Main Library
Moonbeams & Lullabies
This gentle, moon-themed session is perfect for little ones preparing for naptime. We'll sing moon lullabies and tell soothing stories geared towards toddlers and their caregivers. Participants can work on a simple moon craft afterwards or take the materials home and work on it later, depending on how sleepy they are. No pre-registration is required.
Tuesday, June 18 at 10 a.m. – Northport Branch
Wednesday, June 19 at 10 a.m. – Carlson Library
Stomp Rockets
Children and teens ages 9-15 are invited to create a paper rocket and then launch it with a stomp pad at the Main Library on Wednesday, June 19 at 2 p.m. or at 3 p.m. Will your rocket survive the launch, flight, and landing impact with its contents intact?! This event is presented by North Dakota Space Grant Program STEM Ambassadors. Pre-registration is required. Registration may be completed online or by calling 701.241.1495.
Crafter "Moons"
It's Crafternoons in the evening! Children up to age 12 are welcome to drop in to the Main Library on Wednesday, June 19 anytime between 4 and 7 p.m. to get crafty at the library. We supply the materials - you supply the fun! No registration is required to participate.
Summer Solstice Scavenger Hunt
Learn about and experience Summer Solstice and Midsummer traditions from around the world as you complete a scavenger hunt around and inside the library on the longest day of the year! Join us at the Main Library on Friday, June 21 at 2 p.m. where scavenger hunt activities will include Midsummer crafts, snacks, and other activities, as well as exploring the library. This event is geared towards school-age children, but younger kids may also complete the scavenger hunt with the help of an adult. No pre-registration is required to attend.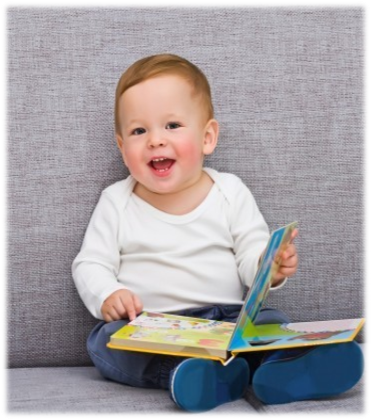 Baby Rhyme Time
Babies ages birth to 18 months are invited to join us on Thursday, June 20, for the next sessions of lapsit storytimes. Held the first and third Thursday of each month, Baby Rhyme Time takes place at the Dr. James Carlson Library at 10 a.m., and at the Main Library at 6:30 p.m. Share songs, fingerplays, short books, rhythms and rhymes with your baby while introducing them to books and the library! Each session concludes with open play time. No registration is required. One child per grown-up lap please.
Contact Us
If you have any questions or comments, please contact the Children's Services Department. We'll be happy to help!