Solid Waste Services
The Division of Solid Waste is responsible for managing and directing all aspects of waste collection, disposal and materials recycling which occurs in the City of Fargo (public and private). Specifically, the Division provides solid waste services in the areas of Administration, Residential Collection, Commercial Collection, Roll-off Collection, Municipal Solid Waste, Landfill, Recycling and Household Hazardous Waste.
Residential Transfer Station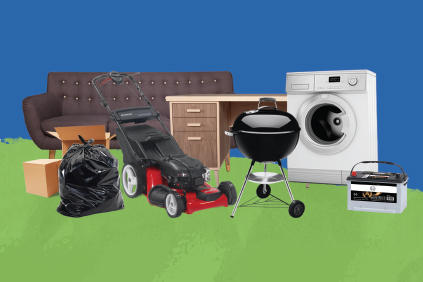 A new Residential Transfer Station is now open at the Fargo Landfill (4501 7th Avenue North). The transfer station allows residents of Fargo to bring items including up to two Non-freon appliances (such as washers, dryers or dishwashers) per month, cardboard, automotive batteries, metal objects (such as grills, shelving, lawn mowers, snow blowers, patio furniture or bed frames), household garbage (including furniture and other large items) and all-in-one recycling to the Transfer Station at no charge. Appliances with freon are not accepted.
All items must be separated into the appropriate bins within the building. An attendant will be available to assist residents. City of Fargo residents must provide a current utility bill from the address the debris was generated at (with in 6 months) as proof of residency to utilize the facility. Commercial waste and building materials are not accepted in this program.