Municipal Court
The Fargo Municipal Court has jurisdiction over criminal and non-criminal violations of Fargo city ordinances. These include class B misdemeanors, infractions and traffic violations (as defined by the Fargo Municipal Code) that occur within the City of Fargo.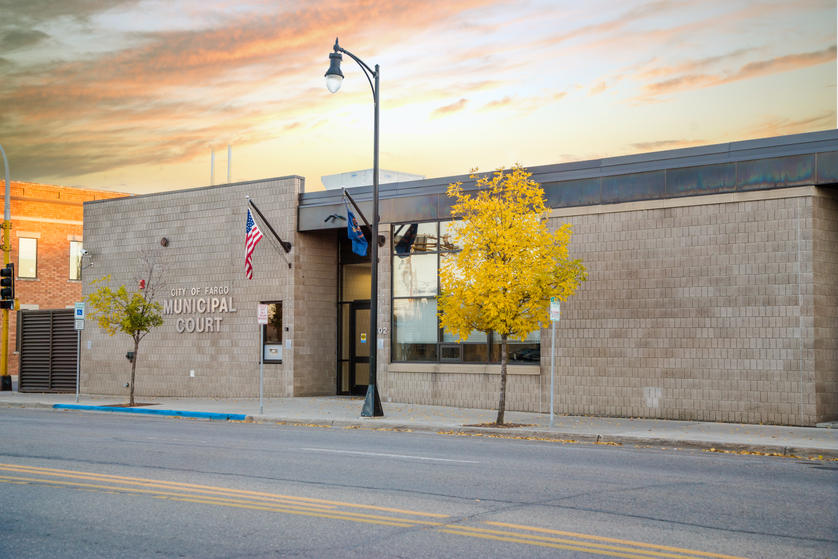 Pay Online
Payments for noncriminal offenses and certain criminal offenses may be made online at the North Dakota Supreme Court Public Search website.
If you are unable to make a payment on a criminal offense it may not yet be updated, try back again in a couple days. Or your charge may be one that cannot be paid online.
You may also pay by phone with a bank/credit card by calling the clerk's office at 701.241.1316.
Record Search Online
The North Dakota Supreme Court provides online access to North Dakota District Court Case information for Criminal, Traffic and Civil case types. The search results also include municipal court cases from certain areas including Fargo Municipal Court. Record searches may be made online at the North Dakota Supreme Court Public Search website.
There are also public terminals available at all District Courts in the state as well as Fargo Municipal Court where you may view and print public documents associated with court records. Record searches and court documents printed in this manner are free of charge.
Record Search by Clerk's Office
There is a $10 fee for each name for which a search is requested. The fee must be received by the clerk before the record search results are provided. The $10 fee includes one copy of all public documents attached to one case, either certified or uncertified copies. Each additional set of copies is $10 per case. The request must clearly identify the record requested so the clerk can locate the record without doing extensive research. Record search requests are replied to as promptly as practical.