Quick Facts: Before You Come to Court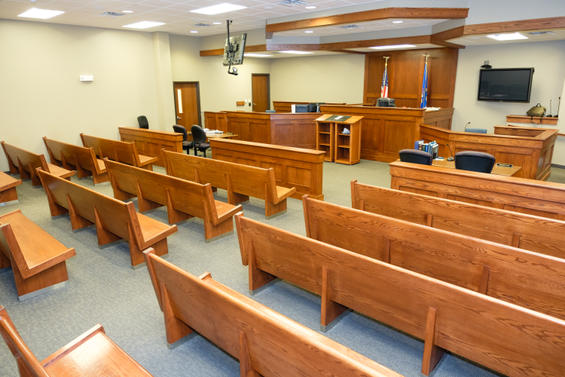 You need to check in at the Clerk of Court's office before entering the courtroom. If you don't register, your case won't be called.
Cell phones, pagers and other electronic devices must be turned off or they will be confiscated.
If you bring a bag or briefcase it may be subject to inspection.
You cannot wear hats, caps or other headwear in the courtroom.
You should dress as if you are going to a job interview. If you are not dressed appropriately, you will be asked to leave.
Court convenes in regular session at 1:30 p.m. every Tuesday, Wednesday and Thursday. If you are making your first appearance, you will be required to appear on one of the above days as scheduled or as instructed by the clerk's office. Please check in at the Clerk of Court's office by 1:15 p.m. on your scheduled date.
After court starts, you cannot talk to other people in the courtroom. The judge will tell you when it is your turn to speak.
The court may provide language and sign interpreters for individuals appearing in court. Contact the Clerk of Court's office in advance if you or someone you know will need these services.
Please do not bring children under age 14 with you as they are not allowed in the courtroom. Childcare services are not provided.
Items Not Allowed
Please note the following items are not allowed in the Municipal Court House and will be confiscated.
Cameras and other recording devices

Food or beverages
Reading materials
Anything that can be used as a weapon (except as authorized for law enforcement)