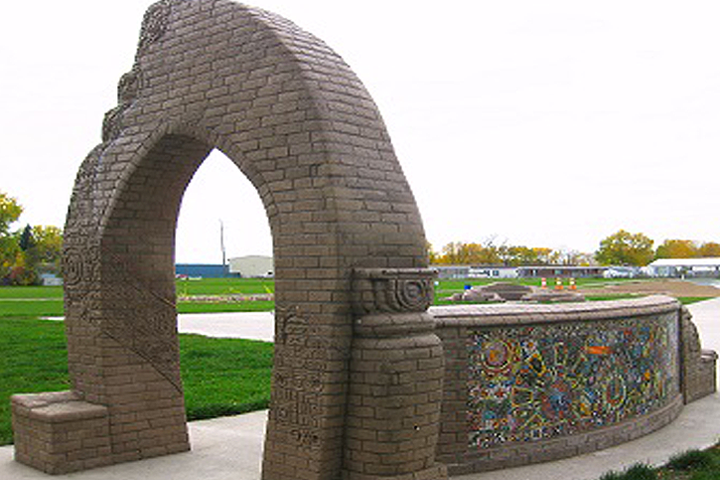 Fargo Brick Sculpture at the Madison Skate & Bike Park
North America's largest brick sculpture!
The Arts and Culture Commission is committed to integrating art into public spaces, supporting local Artists, and bringing quality art and creative expression to the Fargo community. The first ever grant awarded by the Fargo Arts and Culture Commission assisted in the creation of the Fargo Brick Sculpture, a public art installation located at Madison Skate and Bike Park.
The park was developed to provide children of all ages within Fargo's Madison community a safe and positive environment to play. It is a collaboration between the Legacy Children's Foundation, local ceramic artist and MSUM professor Brad Bachmeier, Fargo Park District, Fargo Public Schools and community organizers.
The three-piece public art installation includes a whimsical arched entrance, a lizard-shaped brick sculpture, and a mosaic wall crafted with the assistance of area children and families. The partnership with Madison residents enabled the project to incorporate multicultural backgrounds and the diversity of Fargo communities.
Visit www.fargobricksculpture.com for more information.