Downtown Fargo's Historic Buildings Information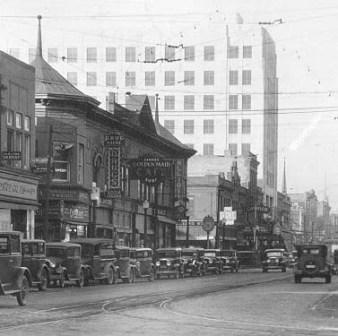 The purpose of this project is to inspire a greater appreciation and understanding of the historic buildings of downtown Fargo. The city of Fargo has a rich and distinct history, and the buildings of downtown are integral artifacts that help us understand and interpret that history.
The downtown has more than four hundred buildings in the Renaissance Zone and the Downtown Historic District. This section provides information on how to research the history of a building, and includes maps of the downtown Renaissance Zone area.
The National Register section includes information about properties located downtown that are listed on the National Register of Historic places, as well as guidelines to applying for a historic register distinction for a property.
The Renaissance Zone section provides property owners with information on how to apply for tax credits for rehabilitating historic buildings located in the Renaissance Zone.
The Teacher Resources section provides information on how to use this database in a classroom, how to find sample lesson plans that focus on preservation, and other information that can help inspire a greater historical awareness of the local community.
The Related Links has a variety of local, regional, and national links to assist researchers and property owners learn more about historic property.
This information was developed by the City of Fargo's Planning and Development Department with financial support from the State Historical Society of North Dakota and assistance from the North Dakota State University Institute for Regional Studies.
The Downtown Fargo Renaissance Zone database project has been financed in part with Federal funds from the National Park Service, U.S. Department of the Interior.
However, the contents and opinions do not necessarily reflect the views or policies of the Department of the Interior.