Vision
A safe and unified community built on trust, accountability, and inclusion.
Mission
The mission of the Fargo Police Department is to provide the highest level of service through community partnerships, being a well-trained police department, and forward thinking policing to improve the quality of life for all.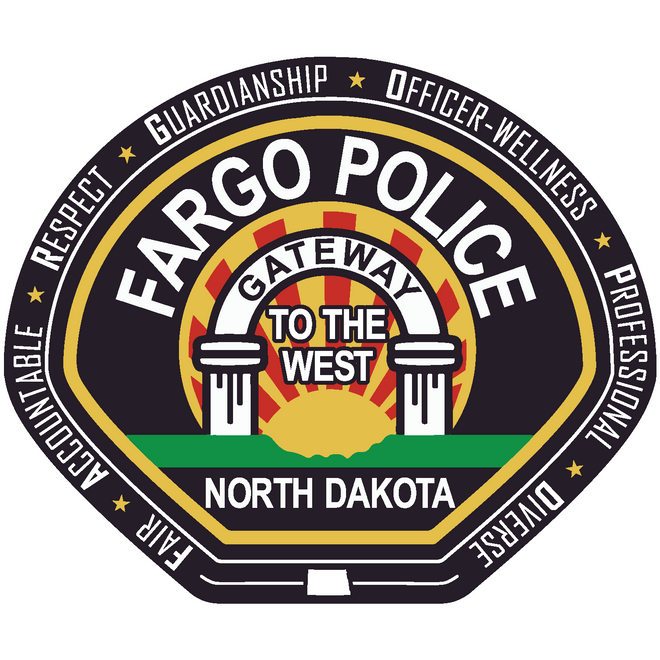 Values
Fair - We are committed to provide unbiased services to all members of our community.
Accountable - We take responsibility for our actions and we are responsible for holding the community accountable. We are mindful that we answer to each other, the Department, and most importantly, the people we serve.
Respect - We believe that all human life has value and deserves respect. We will treat all those we serve in a compassionate, courteous, and dignified manner.
Guardianship - We will guard, protect, and preserve all life and property in the Fargo community as well as each other.
Officer Wellness - In order to provide the best possible service to the community, our officers need to be mentally and physically healthy both at home and in our professional role as police officers.
Professional - We demonstrate professionalism by being accountable, competent, and character driven in our role to safeguard the community. We strive to implement the latest technologies and law enforcement practices to give our community the best service possible.
Diverse - We recognize our community is very diverse. Our Department strives to be inclusive of all cultures and backgrounds while committed to being impartial, unbiased, and respectful of all our citizens.