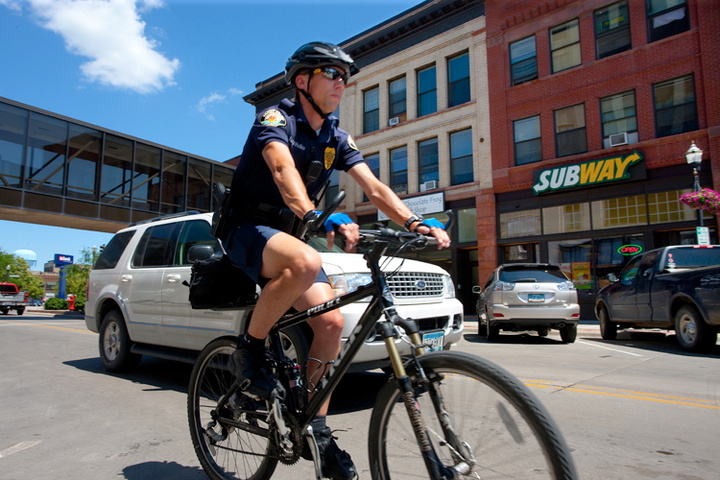 Bicycling Downtown
The City of Fargo has designated a section of Broadway as a Bicycle/Pedestrian Safety Zone. The zone includes Broadway's street and sidewalks extending from NP Avenue North to 6th Avenue North.
Bicyclists must walk their bikes in the Bicycle/Pedestrian Safety Zone and obey rules for pedestrians (8-1418).
Don't feel comfortable riding your bicycle on the street?
If you're in a hurry and/or worried about riding in Broadway traffic, your closest alternate routes would be Roberts Street North and 5th Street North. You may ride in the street or on the sidewalk along either of these alternate routes. Please be courteous to pedestrians, walk your bike across the crosswalks, and watch for turning vehicles.