Adult Programs & Events
We welcome adults of any age to join us for author events, instructional classes, and more. Anyone is able to participate, even if you don't have a Fargo Public Library card. Some programs and events require registration, and others are just first come, first serve. If registration is required, it will be listed in the details for each event.

2022 Summer Reading Challenge: Oceans of Possibilities
This summer, joins us for an Ocean of Possibilities! The adult summer reading challenge is designed for adults age 18 and up to encourage life-long reading and learning habits. The program runs June 1 – August 20. Adults can complete the challenge by reading books or ebooks, or listening to audiobooks. We encourage adults to read every day and log their reading in Beanstack. Adults can also request a printed reading log at any Fargo Public Library locations starting June 1, if they prefer to keep track of their reading that way. Find out more on our Summer Reading Challenge webpage.
Adults will receive a small prize for completing the challenge. Grand prize drawings will be held at the end of the Summer Reading Challenge (prizes to be determined).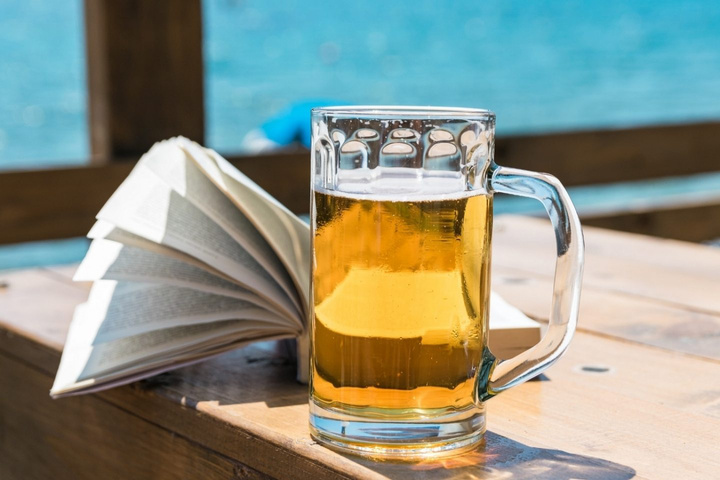 Silent Reading Party Set for Sunday, June 26, at Camp Lone Tree
B.Y.O. Book or check out a librarian-selected title from the BookBike. Enjoy a good book (on the rooftop) and a refreshing beverage with others who appreciate the same. Librarians will be on hand to provide snacks, reading suggestions, set up library accounts, and check out books. Please note: This event is for adults (21+). If you have questions, please call Sarah N. at 701.241.8295.
Sunday, June 26 – Camp Lone Tree at 2 p.m. (701 N University Dr.)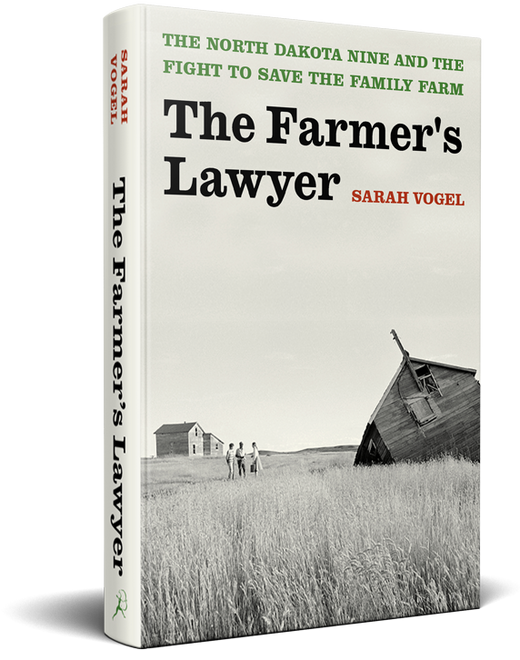 The Farmer's Lawyer: A Visit with Sarah Vogel Set for July 6
Attorney and author Sarah Vogel is a North Dakota farm advocate. As a young lawyer in the 1980s, she brought a national class action lawsuit, pitting her against the Dept. of Justice in her fight for family farmers' Constitutional rights. In her 2021 book, The Farmer's Lawyer: The North Dakota Nine and the Fight to Save the Family Farm, Vogel tells the story of this legal battle and the family farmers she advocated for. Vogel will hare her experiences and explain what prompted her to write the story. Books will be available for purchase. No registration is required. For details, contact Lori at 701.476.5977.
Wednesday, July 6 – Main Library at 7 p.m.
Oceans of Trivia Event for All Ages Set for July 21
Swim on down to the Main Library for an evening of water-related trivia. We'll troll the depths of your knowledge about water, oceans, lakes, and rivers for prizes. Families and teams are invited to pre-register starting July 1. This event is most appropriate for school-age children and their families – adults and teens are welcome too! All materials will be provided including prizes for our top winners and snacks for all.
Thursday, July 21 – Main Library at 6 p.m.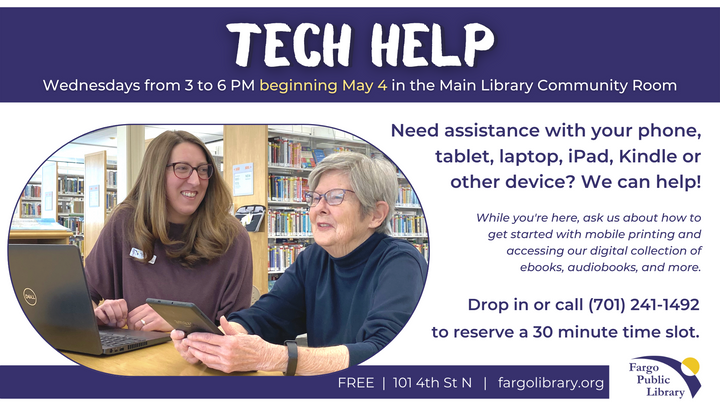 Ongoing Adult Events
Tech Help Sessions at the Main Library Every Wednesday Afternoon
Do you have difficulty with your phone, laptop, or tablet? Were computer basics just not taught when you were in school? Our librarians are ready to help you with your technology questions on Wednesday afternoons from 3-6 p.m. Call 701.241.1492 for an appointment or just drop in at the Main Library Community Room (if time slots are still available).
Upcoming Tech Help session dates:
Wednesday, June 29 – Main Library from 3 to 6 p.m.
Wednesday, July 6 – Main Library from 3 to 6 p.m.
Wednesday, July 13 – Main Library from 3 to 6 p.m.
Wednesday, July 20 – Main Library from 3 to 6 p.m.
Wednesday, July 27 – Main Library from 3 to 6 p.m.
Yoga for Beginners at the Dr. James Carlson Library
Yoga for Beginners is geared for those who haven't tried yoga before or who want a refresher. Along with gentle stretching, this class will teach breathing exercises to provide calmness. Bring a yoga mat if you have one or a large towel and wear comfortable clothing that is easy to move in. This program is for adults. Fall classes are held Thursday evenings at 6 p.m., at the Dr. James Carlson Library. Contact Lori W. at 701.476.5977 with questions.
Upcoming dates:
Thursday, June 23, at 6 p.m.
Thursday, June 30, at 6 p.m.
Thursday, July 7, at 6 p.m.
Thursday, July 14, at 6 p.m.
Thursday, July 21, at 6 p.m.
Thursday, July 28, at 6 p.m.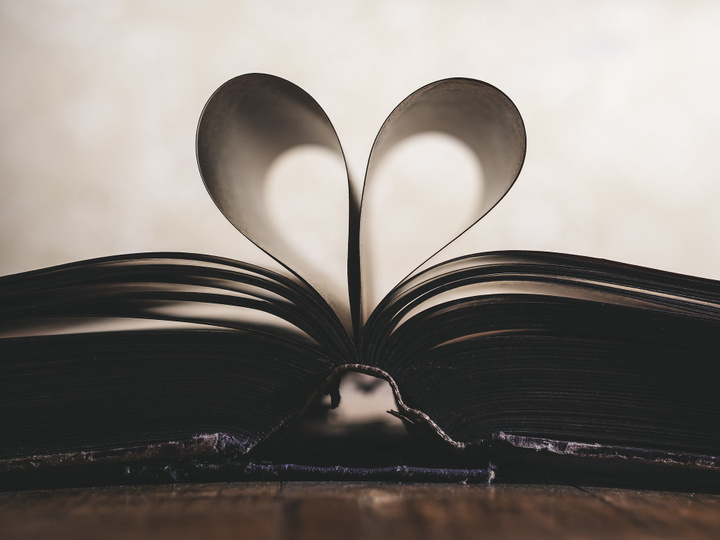 Online Book Parties
It's like a book club, but you can read whatever you want! Chat about the books you've been reading recently. Or, find out what our librarians recommend. No registration is required. We will meet online on the library's Facebook page to discuss all things books. Contact Megan at 701.241.1492 for details.
Upcoming dates:
Thursday, July 21 – ONLINE on Facebook at 7 p.m.
Thursday, Aug. 18 – ONLINE on Facebook at 7 p.m.
Chess Club at the Main Library
All area kids, teens, and adults are invited to be part of the library's Chess Club. Whether you are an expert or are new to the game, chess players of all ages and abilities are invited to join the Fargo Public Library's Chess Club. Starting Tuesday, Jan. 11, 2022, Chess Club will meet Tuesday evenings from from 5:30 to 8:30 p.m. in the Fercho Conference Room at the downtown Main Library. Newcomers and novice chess players are welcome. Local chess expert Joe McNamara will facilitate and lead the sessions. The library's Chess Club is free and open to all ages; registration is not required. Adults must accompany children under 10 years old. For more information about this or any other Fargo Public Library program, please call Lori West at 701.476.5977.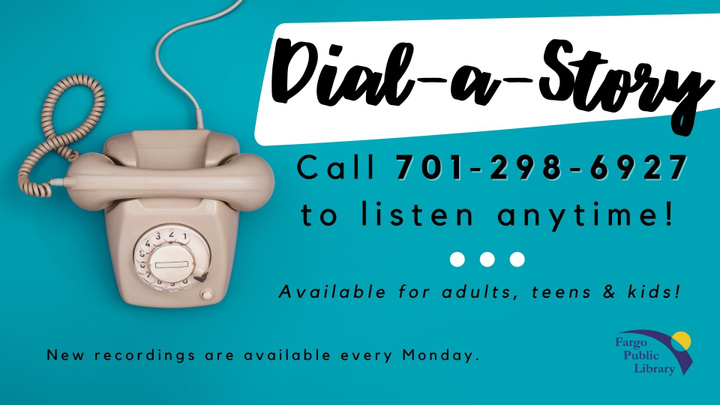 Dial-a Story Available
If you ever wish you could have a story, a poem, or even a Shakespearean monologue read to you at any time, day or night, now you can. Call the Library's Dial-A-Story line at 701.298.6927 anytime to listen to a short story, poem, Shakespearean monologue, or children's story. New recordings are available every Monday. Selections are recorded by Library Outreach Staff and are 3 to 5 minutes in length. Dial-A-Story can be accessed from any phone.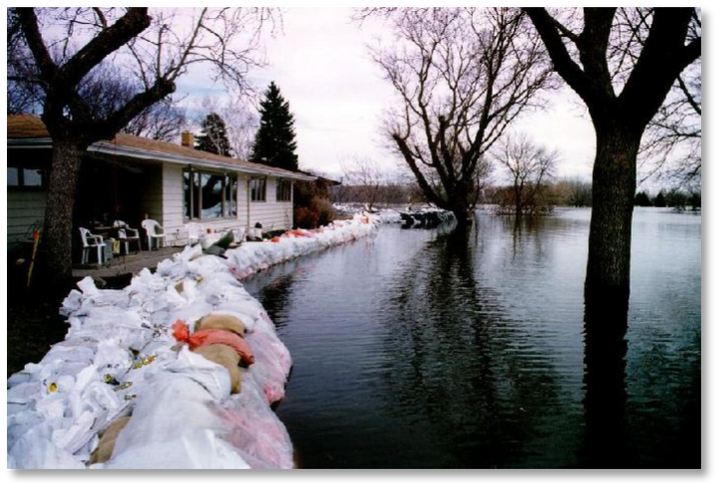 Event Recording of Red River Valley Kids Read Panel Discussion "Remembering the 1997 Red River Valley Flood"
A recent community discussion about the historic 1997 Red River Valley Flood that happened 25 years ago this month was presented by a panel of speakers who experienced the flood first hand, including City of Fargo staff, television and newspaper reporters and photographers, flood fighters, and those whose homes were affected. Part of the 2022 Red River Valley Kids Read event series, view a video recording of the April 3, 2022, Remembering the 1997 Red River Valley Flood panel discussion here.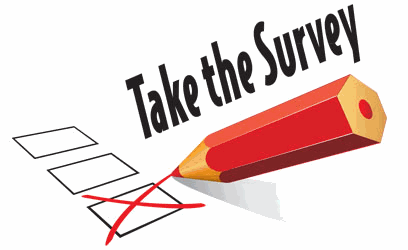 Library Program Evaluation
Attended one of our programs? Tell us about your experience! This is a post-program survey to help us bring more events to our patrons. Your feedback means a great deal to us; thank you for your time in filling out this form.
Contact Us
If you have any questions or comments, please contact us.