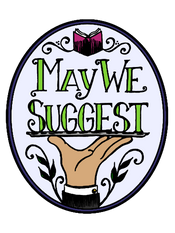 Not sure what to read next? Have your favorite authors not published anything recently? Let our book experts – your Fargo Public Librarians – help you find your next book to check out. The library's May We Suggest is a personalized book suggestion service available to readers.
How it works:
Fill out the May We Suggest survey about your reading likes and dislikes. Complete as much or as little of the form as you like, but the more information you provide, the better the recommendations we can give you. Our trained experts will work through your responses to help you find authors and titles that match your interests. Look for your completed May We Suggest reading list in your email inbox in about 7 to 10 days. As always, we value your privacy and will keep your answers strictly confidential. For more information, contact the Main Library Information Desk at 701.241.1492 or email Ask Reference.
Eligibility:
Individuals requesting a May We Suggest reading list must have an active Fargo Public Library Card in good standing; all blocked or expired cards must be cleared before submitting a request.
For Kids:
If you are looking for personalized reading recommendations for kids, check out our "What's Next? Kids' Reading Recommendations" page. Our Children's Librarians can assist in helping find your child's next book adventure or materials for school assignments.