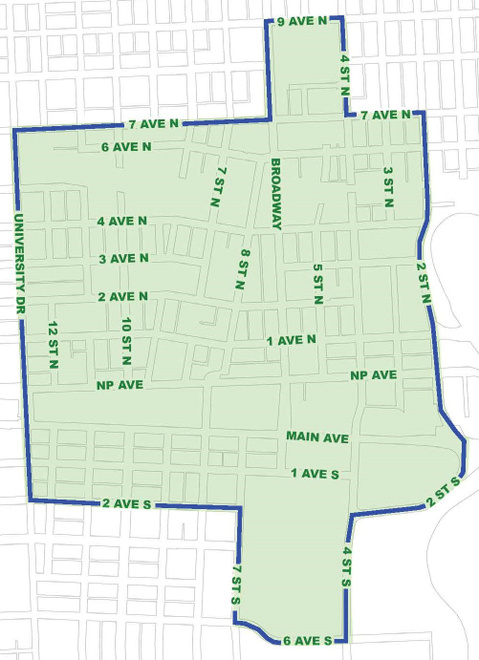 Central Business District - Snow Operations
General Overview
Fargo Public Works will make an initial pass through all Snow Emergency and Priority 2 routes during a snow event. Once snow ends, and plowing of the city is complete, FPW will work through the overnight hours to haul downtown streets and avenues according to the night parking restriction schedule.
Between the hours of 2 a.m. and 7 a.m., FPW will clear:
Streets on Tuesday, Thursday & Saturday
Avenues on Monday, Wednesday, Friday & Sunday
Any questions regarding snow removal operations should be directed to Fargo Public Works by calling 701.241.1453 or by emailing the department.
How Can Business & Apartment Owners Help?
To assist FPW in clearing downtown streets and avenues in a timely manner, it is important to move snow from the sidewalks to the streets prior to snow hauling operations. Waiting until a street is already hauled means crews will need to return, slowing progress in other areas of downtown and the rest of the city.
According to City Ordinance, sidewalk snow removal needs to be completed by 9:00 p.m. following a snow fall. FPW proceeds with compliance checks only on a complaint-driven basis. Any reported sidewalks are subject to inspection and follow-up actions, which could result in costs associated with ice/snow clearing.
If snow piles are created on the sidewalks, parking spaces, or in the streets, the responsible party will need to haul the snow away. Fargo Public Works will not haul any snow piles that were not created by our crews.
Encourage patrons and tenants to obey all parking restrictions. This will greatly enhance snow removal efforts. Remind them that after normal business hours, parking in most city-owned surface lots is free!
Parking from 5 p.m. to 8 a.m. Monday through Friday, and on weekends, is available for free at:
Roberts Commons Garage
NP Avenue Lot
Main Avenue Lot
4th Street Lot
Island Park Garage
Parking Enforcement
Fargo Public Works contracted with Interstate Parking last fall to take over parking enforcement operations. With their consistent enforcement, we have seen a vast improvement in the number of illegally parked vehicles within the Central Business District. Enforcement by their staff will continue to occur between the hours of 3 a.m. and 7 a.m., 7 days a week throughout the year.
Questions regarding parking enforcement should be directed to Interstate Parking at 701.235.1618.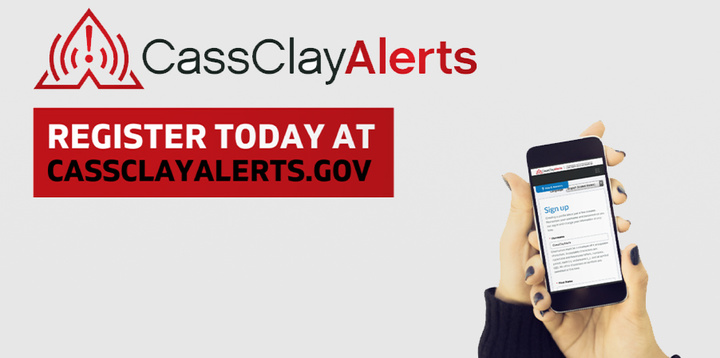 Cass Clay Alerts
Cass Clay Alerts is an emergency notification system used by the City of Fargo as well as Cass and Clay Counties that allows a person to opt-in to receive emergency alert and warning notifications based on geographic location via email, text, and/or voice communication. More than one address can be added!
When signing up, a person has the ability to choose the types of alerts they wish to receive, such as:
Emergency alerts issued by City officials,
Severe weather warnings issued by the National Weather Service, and
General notifications.
Signing up for general, non-emergency notifications will provide information regarding snow hauling in the Central Business District, street closures, winter parking regulations, emergency water shutdowns, and more!