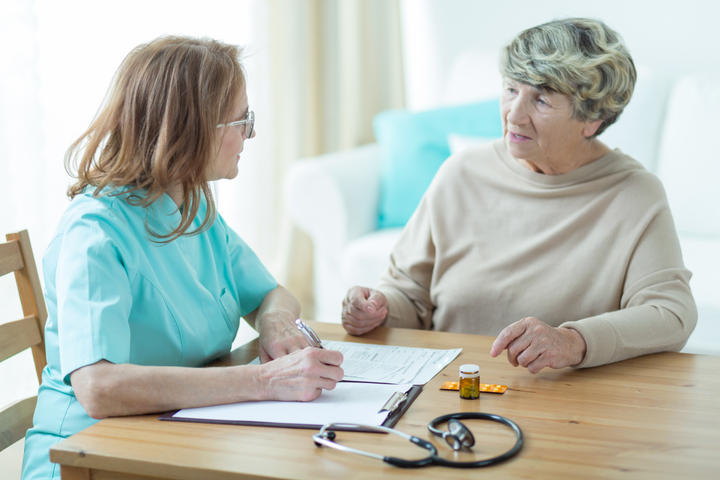 Adult Home Visits
Fargo Cass Public Health is a QSP provider and licensed non-Medicare Home Health Agency. We provide nursing, home health aides and homemakers.
Home visits from a registered nurse (RN) are available to residents of Cass County though the Adult Home Health Maintenance Program. Frequency of visits is determined by the client's need for services as established at the time of initial referral or during the RN in-home assessment as well as orders from the client's healthcare provider. One of the goals of this program is to provide services that will assist individuals in remaining safely in their own homes for as long as possible.
RN visits may include:
Assessment of the individual's physical and mental health status.
PT/INR monitoring for those requiring special mobility resources to leave the home.
Assessment of the safety of the home environment.
Medication set-up and monitoring, including assistance with IM or subcutaneous injections (not intravenous).
Health education and support.
The fee for nursing services is income based. North Dakota Medical Assistance (NDMA) is billed for those who are enrolled with that coverage. Medicare or other private health insurances are not billed.
Home health aide services include assistance with personal cares as well as exercise programs as prescribed by a healthcare provider or therapist. Homemaker services include assistance with light housekeeping, shopping, laundry or simple meal preparation. Some clients are eligible to receive assistance through Cass County Social Services. Private pay services are also available at a pay per unit fee. (One unit =15 minutes)
To find out more about the Adult Home Health Maintenance Program, including eligibility requirements, call 701.241.1360.