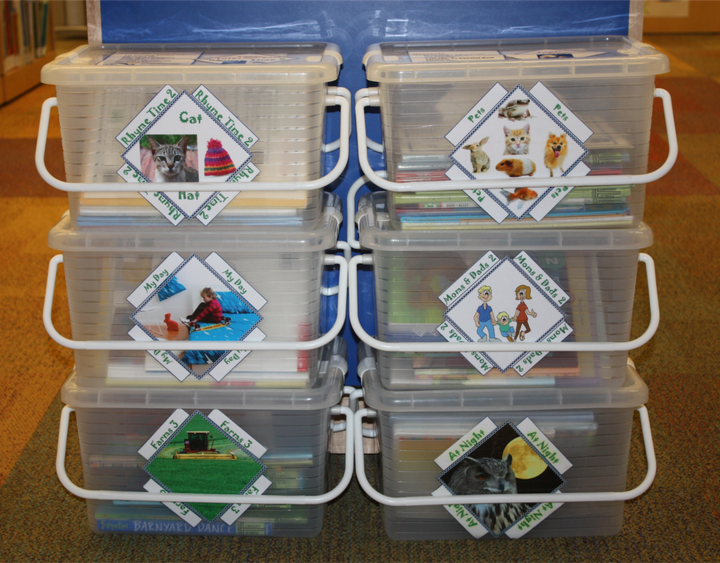 Topic Totes for Tots
Topic Totes for Tots each contain 10 titles on a single subject along with a laminated sheet of related rhymes, songs, fingerplays, and crafts. Each tote is labeled with a large, colorful image of the topic to allow children who are not yet reading to select the topic they want.
Packaged together in a handled container, parents and caregivers can easily "grab and go". Topic Totes are also helpful for daycare providers and teachers searching for books and activities related to lesson plans and theme weeks.
Topic Totes for Tots kits check out for three weeks.
Only one kit may be checked out per card. This limit includes all types of kits.
Topic Totes for Tots kits must be returned inside one of our Fargo Public Library locations. They may not be returned in the bookdrop.
Please make sure all components of the kit are accounted for before returning the kit to the library. A list of contents can be found on the cover of each kit.
Borrowers are responsible for all of the components of the kit they borrow. Borrowers will be held responsible for individual lost or damaged items and charged a replacement fee and standard processing fee.
We understand that books included in the kit will be very appealing to children. However, we ask that you keep all components of the kit together in the tote when the kit is not in use.
For sanitary reasons, we ask that you dissuade your children from playing and/or using the kits outdoors or near food or water.
Get Your Topic Tote Today
Check out a Topic Tote and view the options from the online catalog.